ebook
External Circular 007 of 2018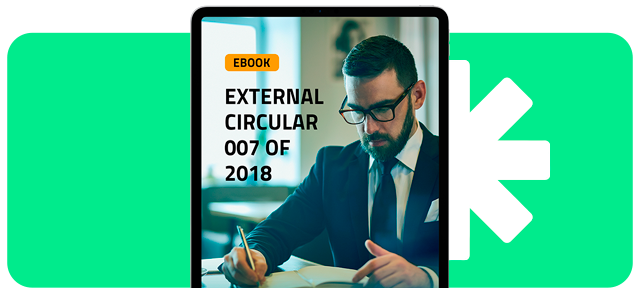 In times of digital transformation, greater interconnectivity and digitization of financial services make financial institutions increasingly under threat from malicious attackers.
The financial industry in Colombia has shown one of the highest growth rates in the use of digital channels in recent years. It is estimated that 4 out of 5 Colombians have access to the banking system and that 80% of these transactions are performed through the Internet.
These factors can lead to increased exposure to cybersecurity risks. One of the consequences of this situation is that security incidents in these organizations can, in many cases, be devastating.
Read this eBook we prepared about PAM and External Circular 007 of 2018 filling the form beside.