datasheet
Management Flow of Privileged Access
Security breaches provide opportunities for hackers worldwide to encrypt computer and server storage areas, rendering data inaccessible until a ransom is paid or confidential information is leaked. Discover how Privileged Access Management (PAM) works and how it can add value to your business.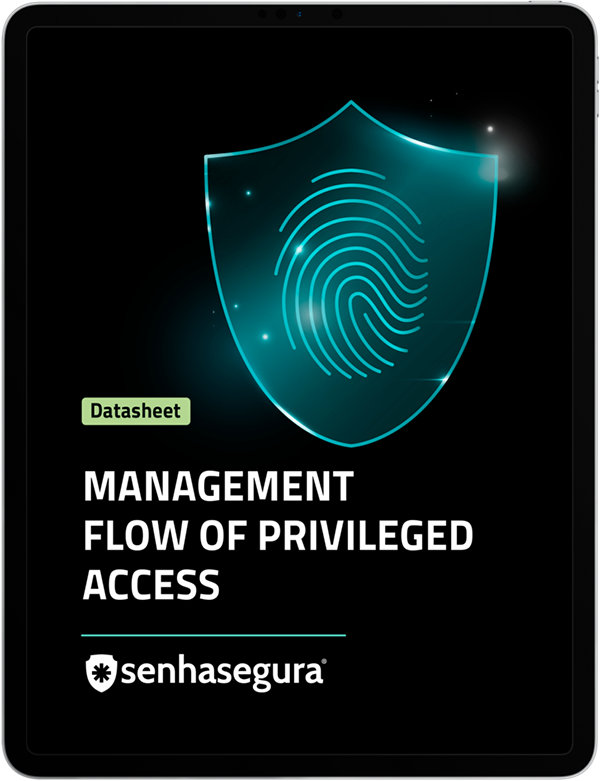 What you're going to see in this Datasheet?
According to Sophos, 54% of companies admit that their IT departments lack the sophistication to handle advanced cyberattacks. As a result, companies worldwide are seeking new ways to enhance their cybersecurity and meet business and market compliance requirements.
To safeguard your company, it's crucial to take control of privileged access to the corporate environment. Our PAM datasheet provides insights into:
The flow of privileged access management

10 PAM functionalities that add value and protect your business

Why PAM principles are among the most critical security approaches
And much more.