ebook
How to ensure cybersecurity against insider threats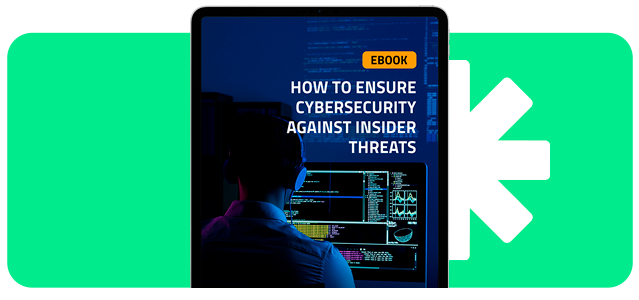 It can be seen that cybersecurity has been a widely debated subject in recent years, especially in the business field. This is because the risks of fraud and intrusion have increased considerably, especially during this pandemic.
Due to increasing of remote work, companies realized the need to digitalize their activities in order to continue offering products and services to their customers.
However, as a large part of the activities are conducted over a network, we understand that there is a need to reinforce cybersecurity against insider threats.
Do you want to learn more about it? Access our ebook!