INFOGRAPHIC
16 Metrics to Measure An Organization's Level of Cyber Protection (According to Gartner)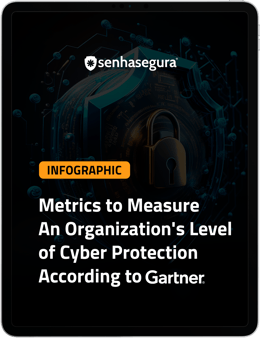 Using metrics is an effective way to measure results and guide investments in an organization. In fact, Gartner has defined 16 protection level metrics to help CISOs and CFOs target and prioritize their cybersecurity investments.
What you're going to find in this infographic?
Security leaders are seeking information on the main trends and challenges in the information security market to assess their company's level of cybersecurity protection.
Metrics established by specialists can serve as guidance to increase cybersecurity management.
Gartner has defined 16 protection-level outcomes, which are included in this infographic. Here, you will find:
16 metrics to measure and improve your cybersecurity strategy

Guidance on how to assess your company's cybersecurity strengths and weaknesses

Gartner's metrics to assist CISOs and CFOs in prioritizing their cybersecurity investments
And much more!