*Reviewed in the last 12 months
We have the highest customer satisfaction and recommendation rate of all PAM solutions on Gartner Peer Insights.
5/5 Top-rated customer support with 99% recommendations on Gartner Peer Insights.
90% higher Time to Value (TTV) with a rapid 7-minute deployment.
70% lower Total Cost of Ownership (TCO) compared to competitors.
Only PAM solution available on the market that covers the entire privileged access lifecycle.
Used in over 60 countries around the world, and dedicated to serving every customer with the highest of care.
Be confident in your decision
using the

SoftwareReviews Data
Quadrant Buyer's Guide!
This comprehensive report allows you to compare and evaluate PAM vendors using unbiased, real user data, giving you the confidence you need in your choices. We're confident you'll see how senhasegura stands out as a trusted industry leader.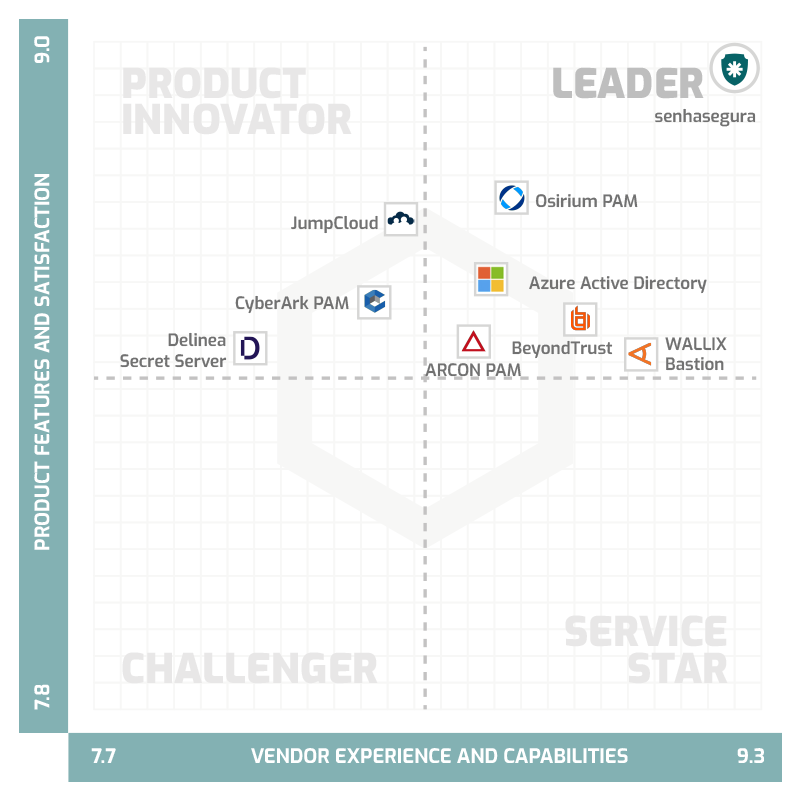 Organizations worldwide trust senhasegura
Our solutions have empowered organizations to overcome challenges, achieve remarkable results, and ultimately, transform their cybersecurity. Explore our Customer Cases to see how we can do the same for you.
Our commitment to compliance with the industry's most rigorous regulatory standards guarantees the highest level of security delivery.

See how we can take away the stress of your privileged access management and make it quick, easy, and cost effective.